---
An Online Review of the Arts
UPDATES

---
Receive occasional e-mail updates regarding Aristos publication and other news.
---
FACEBOOK

---
Read exclusive Aristos-related content on art, music, and ideas.
---
SHOP ONLINE!
---
Shopping at 2,400+ brand-name stores benefits Aristos.
---
SUPPORT ARISTOS!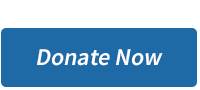 Please make a donation, however modest, via PayPal (using credit card or PayPal account).
---
Aristos is published by The Aristos Foundation, a 501(c)(3) nonprofit organization.
Copyright © 1982-2021
---
* "Reading Aristos has given me much pleasure and instruction."
* "At last I have read What Art Is from end to end. . . . You have done a splendid piece of work." - Jacques Barzun (1907-2012)
---
December 2020

---
Painting Winter
The Blizzard, by Joseph Farquharson (Scottish, 1846-1935). Oil on canvas, approx. 24 x 20 in. (61 x 51 cm), date and collection unknown. This solitary figure of a child appears again, trailing behind her mother and younger siblings, in another painting (title, date, dimensions, and collection unknown) by the artist.

About the painter, see Charles Harris, "The Lost Secrets of Classical Art: Joseph Farquharson Landscapes," ThinkScotland, April 27, 2017, and the numerous paintings in "Joseph Farquharson: Victorian Landscape Painter," Tutt'Art. Note especially Dawn (1903), Farquharson's stunning image of an egret taking flight over a luminous body of water. -- L.T.
[Art is best viewed in Firefox or Chrome, which center images on a dark background.]
---
CURRENT NEWS

12/30: Betsy James Wyeth: A Tribute, Brandywine River Museum of Art, Chadds Ford, Penn. The Museum, temporarily closed, will reopen for winter hours of operation on January 4, 2021. Exhibition closes January 31, 2021.

12/30: The Wyeths: Three Generations, Tucson Museum of Art, Tucson, Ariz. More than sixty paintings, drawings, and illustrations by N.C. Wyeth (1882-1945), one of America's greatest illustrators; his son Andrew Wyeth (1917-2009); and his grandson Jamie Wyeth (b.1946). Lecture: "An Evening with Victoria Browning Wyeth" (Andrew's granddaughter and Jamie's niece), January 19, 2021, 5:30 - 6:30 pm. Exhibition: January 2 - May 9.

CURRENT NEWS - Archives
---
Contents
Betsy James Wyeth (1921-2020) // Lincoln's Love of Music // Review: The Weight of Ink (a novel) // Articles by M.M.K in Academic Questions // M.M.K interviews // and more!
Remembering Randall Dipert - The Editors
---
"LUDWIG VAN B"
As a dear friend recently wrote from California:
Happy Holidays! What a year --triple oy! Am writing this on the 250th birthday of Ludwig van B. Focusing on the miracle of such creativity is a good antidote for all the hardships.
Indeed it is--which is why, this winter, the following may be especially welcome:
WORTH READING
*"How Young America Came to Love Beethoven," Nora McGreevy, Smithsonian Magazine, December 16, 2020.
WORTH READING & LISTENING TO
* "A Great Deaf Bear," James Wood, London Review of Books, January 2021. Though mainly a British literary critic and scholar, Wood was educated at Durham Chorister School and Eton College on music scholarships, as noted in his Wikipedia bio. (For the "listening part" of "A Great Deaf Bear," scroll down to the video link of Daniel Barenboim at the piano.)
WORTH LISTENING TO
* Beethoven, Symphony No. 9 in D Minor, op. 125 [Wikipedia], Chicago Symphony Orchestra, Riccardo Muti, Music Director, 2015 (be sure to click on the "Full screen" icon!). The thousands of comments, replies, and "likes" that follow the link attest to "Ludwig van B's" enduring worldwide popularity and relevance.

---
ALSO OF INTEREST
---
Aristos (1982-1997)
About, sample articles, reviews, back issues. . .
---
What Art Is: The Esthetic Theory of Ayn Rand, by L.T. & M.M.K. (Open Court, 2000). Chapter Summaries, Reviews/Responses. . .
The Definition of Art (Ch. 6)
+Amazon.com
+Find Book in Libraries (Worldwide)

---
What Art Is Online (2000-2003)
Supplement to What Art Is--articles and excerpts
---
Bucking the Artworld Tide: Reflections on Art, Pseudo Art, Art Education & Theory (2020), by M.M.K. - a collection of more than three decades of her essays and talks.
"Solidly argued . . . eloquent . . . thought-provoking."--Kirkus Reviews

Amazon.com (Paperback/Kindle)


---
Who Says That's Art? A Commonsense View
of the Visual Arts (2014), by M.M.K.
"Forceful and persuasive . . . impressive . . . accessible."--Kirkus Reviews

What Readers Say

Amazon.com (Paperback/Kindle)


---
After the Avant-Gardes: Reflections
on the Future of the Fine Arts (Open Court, 2016).
Includes essays by the Aristos editors:

* "The Interminable Monopoly of the Avant-Garde" - Louis Torres

* "Mimesis versus the Avant-Garde: Art and Cognition" [based on "Art and Cognition"] - Michelle Marder Kamhi

---
* The Aristos Award
* Readings on Art Education
* WebCommentary
---
* Terence Rattigan (1911-1977), British playwright
* Jack Schaefer (1907-1991), author of Shane
---
FRIENDS OF ARISTOS
---
* Stephen Gjertson Galleries
Paintings and essays by a pioneering Classical Realist artist, plus books, prints, and much to delight the eye and mind.
* Farr Publications
Music study materials for string teachers and students by cellist and master teacher Faith Farr. Worksheets and integrated theory, performing, and rhythm assignments.
---
FORTHCOMING
* "Augusta Savage: An Annotated Compendium: Select Links to Online References," including critical and explanatory notes. - Louis Torres
* "Richard F. Lack: A Compendium: Select Links to Online References," with assessment of Richard F. Lack: Catalogue Raisonné: 1943-1998.- L.T.
* "Classical Realism: A Compendium: Select Links to Online References," a compilation of citations of the term - L.T.

ANDREW WYETH ISSUE
* "Andrew Wyeth's Black Models: 'Close Friends' or 'Oppressed' Neighbors?" - L.T.
* "Commemorating Andrew Wyeth (1917-2009)," a review of two centenary exhibitions - Michelle Marder Kamhi
---