---
An Online Review of the Arts
UPDATES

---
Receive occasional e-mail updates regarding Aristos publication and other news.
---
FACEBOOK

---
Read exclusive Aristos-related content on art, music, and ideas.
---
SHOP ONLINE!
---
Shopping at 2,400+ brand-name stores benefits Aristos.
---
SUPPORT ARISTOS!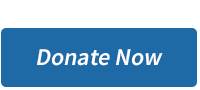 Please make a donation, however modest, via PayPal (using credit card or PayPal account).
---
Aristos is published by The Aristos Foundation, a 501(c)(3) nonprofit organization.
Copyright © 1982-2020
---
* "Reading Aristos has given me much pleasure and instruction."
* "At last I have read What Art Is from end to end. . . . You have done a splendid piece of work." - Jacques Barzun (1907-2012)
---
July 2020

---
Mendelssohn: Composer / Artist
View at Lucerne, 1847, Felix Mendelssohn (German, 1809-1847). Watercolor, dimensions unknown, collection unknown. Pictured are Lake Lucerne, Switzerland, and the Church of St. Leodegar in the city of Lucerne.

[Art is best viewed in Firefox or Chrome, which center images on a dark background.]
---
* "Mendelssohn the Artist," Mendelssohn in Scotland, n.d. As this article notes, Mendelssohn was "as near to being a 'Renaissance Man' as any figure from history, musical or otherwise."
* "Felix Mendelssohn: Art Works" (article), Library of Congress, n.d. - "The development of Mendelssohn's musical and compositional skills parallels that of another aspect of his creativity: his skills in drawing and painting, which, like music, became a means of expression on which he relied throughout his life."
* The Mendelssohn Project. Devoted to the life and work of Felix Mendelssohn and Fanny Mendelssohn Hensel (1805-1847)---Felix's older sister, who was "one of the best, yet unknown, composers of the 19th century."
A MENDELSSOHN MUSIC SAMPLER
* "Mendelssohn - A Beginners Guide," The Classic Review, November 7, 2018.
* Violin Concerto in E Minor, Op. 64 [about] [more] - performed by Nathan Milstein (1903-1992), video, audio (with Bruno Walter and the New York Philharmonic); performed by Hilary Hahn (b. 1979), video (with Frankfurt Radio Symphony Orchestra), audio (with the Oslo Philharmonic Orchestra).
---
Contents
ARISTOS AWARD [About]
John Borstlap (Dutch Composer, Author)
NOTES & COMMENTS
Pandemic inspiration // New book by M.M.K. // Michelangelo's mind // Young classical musicians // Data visualization as "Art" // Musical genius // and more . . .
ARTICLES & REVIEWS

BOOKS: "Borstlap's Gauntlet: Challenging the Musical Avant-Garde" (review of John Borstlap, The Classical Revolution: Thoughts on New Music in the 21st Century, rev. ed., 2017) - Frank Cooper
---
WORTH LISTENING TO
* Fanny, Felix, and Frank: Fanny Mendelssohn's 3 Songs Without Words, YouTube [16:35], Dmitry Ablogin, pianist, followed by illustrated commentary on Fanny & Felix by Frank Cooper (voice over, at 12:25)
* "Maestro's Choice - Jaap van Zweden Discusses John Borstlap," YouTube [3:15]. Dutch conductor van Zweden [more] talks with Borstlap (at the piano) before the 2016 world premiere of the composer's Solemn Night Music, by van Zweden with the Dallas Symphony Orchestra.
* Joachim Raff, Piano Concerto in C Minor [YouTube, 33:04], Frank Cooper, pianist, Zsolt Deaky, conductor, Nuremberg Symphony Orchestra. [Raff: The Essential Reference / List of compositions]
---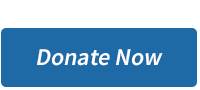 Aristos and related projects are supported by the Aristos Foundation, a 501(c)(3) nonprofit organization. We depend on tax-deductible contributions from individuals like you to continue championing traditional contemporary arts and combating the avant-garde. Please make a donation, however modest, via PayPal (use your credit card or PayPal account).
---
ALSO OF INTEREST
---
Aristos (1982-1997)
About, sample articles, reviews, back issues. . .
---
What Art Is: The Esthetic Theory of Ayn Rand, by L.T. & M.M.K. (Open Court, 2000). Chapter Summaries, Reviews/Responses. . .
The Definition of Art (Ch. 6)
+Amazon.com
+Find Book in Libraries (Worldwide)

---
What Art Is Online (2000-2003)
Supplement to What Art Is--articles and excerpts
---
Bucking the Artworld Tide: Reflections on Art, Pseudo Art, Art Education & Theory (2020), by M.M.K. - a collection of more than three decades of her essays and talks.
"Solidly argued . . . eloquent . . . thought-provoking."--Kirkus Reviews

Amazon.com (Paperback/Kindle)


---
Who Says That's Art? A Commonsense View
of the Visual Arts (2014), by M.M.K.
"Forceful and persuasive . . . impressive . . . accessible."--Kirkus Reviews

What Readers Say

Amazon.com (Paperback/Kindle)


---
After the Avant-Gardes: Reflections
on the Future of the Fine Arts (Open Court, 2016).
Includes essays by the Aristos editors:

* "The Interminable Monopoly of the Avant-Garde" - Louis Torres

* "Mimesis versus the Avant-Garde: Art and Cognition" [based on "Art and Cognition"] - Michelle Marder Kamhi

---
* The Aristos Award
* Readings on Art Education
* WebCommentary
---
* Terence Rattigan (1911-1977), British playwright
* Jack Schaefer (1907-1991), author of Shane
---
FRIENDS OF ARISTOS
---
* Stephen Gjertson Galleries
Paintings and essays by a pioneering Classical Realist artist, plus books, prints, and much to delight the eye and mind.
* Farr Publications
Music study materials for string teachers and students by cellist and master teacher Faith Farr. Worksheets and integrated theory, performing, and rhythm assignments.
---
FORTHCOMING
* "Augusta Savage: An Annotated Compendium: Select Links to Online References," including critical and explanatory notes. - Louis Torres
* "Richard F. Lack: A Compendium: Select Links to Online References," with assessment of Richard F. Lack: Catalogue Raisonné: 1943-1998.- L.T.
* "Classical Realism: A Compendium: Select Links to Online References," a compilation of citations of the term - L.T.

ANDREW WYETH ISSUE
* "Andrew Wyeth's Black Models: 'Close Friends' or 'Oppressed' Neighbors?" - L.T.
* "Commemorating Andrew Wyeth (1917-2009)," a review of two centenary exhibitions - Michelle Marder Kamhi
---