---
An Online Review of the Arts
UPDATES

---
Receive occasional e-mail updates regarding Aristos publication and other news.
---
FACEBOOK

---

Read exclusive Aristos-related content on art, music, and ideas.
---
SHOP ONLINE!
---
Shopping at 1,700+ brand-name stores benefits Aristos.
---
SUPPORT ARISTOS!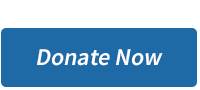 Please make a donation, however modest, via PayPal (using credit card or PayPal account).
---
Aristos is published by The Aristos Foundation, a 501(c)(3) nonprofit organization.
Copyright © 1982-2018
---
* "Reading Aristos has given me much pleasure and instruction."
* "At last I have read What Art Is from end to end. . . . You have done a splendid piece of work." - Jacques Barzun (1907-2012)
---
May 2018

---
Andrew Wyeth. Owing to other pressing commitments, completion of our previously announced Wyeth issue is being postponed till later this year. To receive notice of publication, subscribe

now! Meanwhile, see the Current News archives for 2018 Wyeth-related items.
---
CURRENT NEWS

5/24: The Unbroken Line: Old and New Masters, Robert Simon Fine Art, New York City. A rare opportunity to view contemporary paintings and drawings by Classical Realist instructors and recent graduates of the Grand Central Atelier alongside works by Old Masters. See review by Milène Fernandez, Epoch Times, May 19. Extended to June 8.

5/24: On Paper: An Exhibition of Drawings, Florence Academy of Art U.S., Jersey City, N.J. Drawings by Classical Realists from the Jersey City branch of the Florence Academy. See review by Milène Fernandez, Epoch Times, May 8, 2018. Closes June 22.

5/24: Public Parks, Private Gardens: Paris to Provence, Metropolitan Museum of Art, New York City. A delightful exhibition. Don't miss the floral still lifes in a side gallery. View images of 114 select works. Among our favorites is Lydia Crocheting in the Garden at Marly (1880), by the American painter Mary Cassatt, for the psychological depth of Lydia's expression. Closes July 29.
[Note the Met's draconian new admissions policy. Previously, anyone could "pay as you wish"--however little. Now, unless you reside in New York State or are a student in N.Y., N. J., or Conn., you must pay one of the hefty required fees.]

5/24: Canova's George Washington, Frick Collection, New York City. Antonio Canova's monumental marble statue of George Washington was tragically destroyed in a fire that razed the State House in Raleigh, N.C., in 1831, only a decade after its installation. The Frick exhibition features the sculptor's imposing full-sized plaster model (which conveys the sculptor's overall concept but lacks the marble's expressive nuances of detail), plus all his extant preparatory sketches and related engravings and drawings. Closes September 23.

CURRENT NEWS - Archives

Spring!
Almond Blossom [about] [more], 1890, by Vincent van Gogh (Dutch, 1853-1890). Oil on canvas, 28.9 x 36 in. (73.5 x 92 cm), Van Gogh Museum, Amsterdam.
[Art is best viewed in Firefox or Chrome, which center images on a dark background.]
---
Contents
ARISTOS AWARDS [about]- "The Scrapbook" (Weekly Standard Magazine Feature)

NOTES & COMMENTS
Landmark Michelangelo exhibition // Neglected female playwright // Maestro Toscanini // and more . . .
REVIEWS
IN BRIEF: Don't Mess with a Classic (on The Red Shoes ballet and film) - Michelle Marder Kamhi & Louis Torres

---
FORTHCOMING - 2018
Richard F. Lack (1928-2009): A Compendium: Select Links to Online Sources - Louis Torres. On the life and work of this pioneering painter-teacher, who coined the term "Classical Realism."
---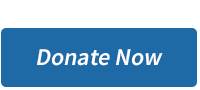 Aristos and related projects are supported by the Aristos Foundation, a 501(c)(3) nonprofit organization. We depend on tax-deductible contributions from individuals like you to continue championing traditional contemporary arts and combating the avant-garde. Please make a donation, however modest, via PayPal (use your credit card or PayPal account).
---
ALSO OF INTEREST
---
Aristos (1982-1997)
About, sample articles, reviews, back issues. . .
---
What Art Is: The Esthetic Theory of Ayn Rand, by L.T. & M.M.K.(Open Court, 2000). Chapter Summaries, Reviews/Responses. . .
The Definition of Art (Ch. 6)
+Amazon.com
+Find Book in Libraries (Worldwide)

---
What Art Is Online (2000-2003)
Supplement to What Art Is--articles and excerpts
---
Who Says That's Art?
A Commonsense View of the Visual Arts, by M.M.K. (Pro Arte Books, 2014). Contents, Introduction, Reviews, Image links
"Forceful and persuasive."--Kirkus Reviews

+Amazon.com (Paperback/Kindle)


---
After the Avant-Gardes: Reflections
on the Future of the Fine Arts (Open Court, 2016).
Includes essays by the Aristos editors:

* "The Interminable Monopoly of the Avant-Garde" - Louis Torres

* "Mimesis versus the Avant-Garde: Art and Cognition" [based on "Art and Cognition"] - Michelle Marder Kamhi

---
*The Aristos Awards
* Readings on Art Education
* WebCommentary
---
* Terence Rattigan (1911-1977), British playwright
* Jack Schaefer (1907-1991), author of Shane
---
ARISTOS SPONSORS
---
Become an Aristos Sponsor! Connect with our discerning worldwide readership.
* Stephen Gjertson Galleries
Paintings and essays by a pioneering Classical Realist artist, plus books, prints, and much more to delight the eye and mind.
* Farr Publications
Music study materials for string teachers and students by cellist and master teacher Faith Farr. Worksheets and integrated theory, performing, and rhythm assignments.
* Achilles International
An inspiring organization founded in 1983, dedicated to enabling people with disabilities to participate in long-distance-running events.
---