---
An Online Review of the Arts
UPDATES

---
Receive occasional e-mail updates regarding Aristos publication and other news.
---
FACEBOOK

---
Read exclusive Aristos-related content on art, music, and ideas.
---
SHOP ONLINE!
---
Shopping at 2,400+ brand-name stores benefits Aristos.
---
SUPPORT ARISTOS!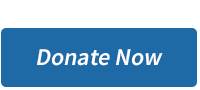 Please make a donation, however modest, via PayPal (using credit card or PayPal account).
---
Aristos is published by The Aristos Foundation, a 501(c)(3) nonprofit organization.
Copyright © 1982-2021
---
* "Reading Aristos has given me much pleasure and instruction."
* "At last I have read What Art Is from end to end. . . . You have done a splendid piece of work." - Jacques Barzun (1907-2012)
---
May 2021

---
Spring!
Spring,* 1894, by Lawrence Alma-Tadema (Dutch, (1836-1912). Oil on canvas, 70 1/4 x 31 5/8 in. (178.4 x 80.3 cm), J. Paul Getty Museum, Los Angeles. About the painting.
*Click on image to enlarge.
[Art is best viewed in Firefox or Chrome, which center images on a dark background.]
---
EXHIBITIONS

5/5: Highlights from the permanent collection, Frick Madison (temporary home of the Frick Collection), 945 Madison Avenue at 75th Street, New York, Thursday--Sunday, 10:00 a.m.--6:00 p.m. Timed-entry tickets to this superb display of the art in stark gray-walled galleries must be reserved in advance. Through 2022.

Archives
---
Forthcoming Issues
Subscribe to be notified!
AUGUSTA SAVAGE
* A critique of the three essays in the exhibition catalogue Augusta Savage: Renaissance Woman (2018). Sculptor and teacher Savage (1892-1962) was a leading figure of the Harlem Renaissance.
* "Augusta Savage: A Compendium: Select Links to Online References" (including critical and explanatory notes). - L.T.
ANDREW WYETH
* "Andrew Wyeth's Black Models: 'Close Friends' or 'Oppressed' Neighbors?" - L.T.
* "Commemorating Andrew Wyeth (1917-2009)," a review of two centenary exhibitions. - M.M.K.
RICHARD F. LACK
* "Richard F. Lack: A Compendium: Select Links to Online References," including an assessment of Richard F. Lack:Catalogue Raisonné: 1943-1998. - L.T.
* "Classical Realism: A Compendium: Select Links to Online References," a compilation of citations of the term. - L.T.
Richard F. Lack (1928-2009), a leading painter-teacher of the second half of the twentieth century, coined the term "Classical Realism" as it now pertains to painting.
---
ALSO OF INTEREST
---
Aristos (1982-1997)
About, sample articles, reviews, back issues. . .
---
What Art Is: The Esthetic Theory of Ayn Rand, by L.T. & M.M.K. (Open Court, 2000). Chapter Summaries, Reviews/Responses. . .
The Definition of Art (Ch. 6)
+Amazon.com
+Find Book in Libraries (Worldwide)*
*To search for What Art Is, insert space before colon in title.
---
What Art Is Online (2000-2003)
Supplement to What Art Is--articles and excerpts
---
Bucking the Artworld Tide: Reflections on Art, Pseudo Art, Art Education & Theory (2020), by M.M.K. - a collection of more than three decades of her essays and talks.
"Solidly argued . . . eloquent . . . thought-provoking."--Kirkus Reviews

Amazon.com (Paperback/Kindle)


---
Who Says That's Art? A Commonsense View
of the Visual Arts (2014), by M.M.K.
"Forceful and persuasive . . . impressive . . . accessible."--Kirkus Reviews

What Readers Say

Amazon.com (Paperback/Kindle)


---
After the Avant-Gardes: Reflections
on the Future of the Fine Arts (Open Court, 2016).
Includes essays by the Aristos editors:

* "The Interminable Monopoly of the Avant-Garde" - Louis Torres

* "Mimesis versus the Avant-Garde: Art and Cognition" [based on "Art and Cognition"] - Michelle Marder Kamhi

---
* The Aristos Award
* Readings on Art Education
* WebCommentary
---
* Terence Rattigan (1911-1977), British playwright
* Jack Schaefer (1907-1991), author of Shane
---
FRIENDS OF ARISTOS
---
* Stephen Gjertson Galleries
Paintings and essays by a pioneering Classical Realist artist, plus books, prints, and much to delight the eye and mind.
* Farr Publications
Music study materials for string teachers and students by cellist and master teacher Faith Farr. Worksheets and integrated theory, performing, and rhythm assignments.
---