---
An Online Review of the Arts
UPDATES

---
Receive occasional e-mail updates regarding Aristos publication and other news.
---
FACEBOOK

---

Read exclusive Aristos-related content on art, music, and ideas.
---
SHOP ONLINE!
---
Shopping at 1,700+ brand-name stores benefits Aristos.
---
SUPPORT ARISTOS!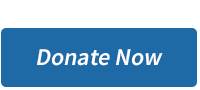 Please make a donation, however modest, via PayPal (using credit card or PayPal account).
---
Aristos is published by The Aristos Foundation, a 501(c)(3) nonprofit organization.
Copyright © 1982-2019
---
* "Reading Aristos has given me much pleasure and instruction."
* "At last I have read What Art Is from end to end. . . . You have done a splendid piece of work." - Jacques Barzun (1907-2012)
---
March 2019

---
Spring? Brrr!

Spring: Kitchen Gardens, 1893, Alexei Kondratyevich Savrasov (Russian, 1830-1897). Oil on canvas (dimensions unknown), Perm State Art Gallery, Perm, Russia. View superb images of 252 paintings by Savrasov on The Athenaeum website.
[Art is best viewed in Firefox or Chrome, which center images on a dark background.]
---
According to the online magazine theartwolf.com, "Savrasov was one of the most important--arguably the most important--of all the 19th-century Russian landscape painters, considered the creator of the 'lyrical landscape style.'" From what we have seen online, he may be among the greatest of all landscape painters of that century.
---
CURRENT NEWS

3/18: Bouguereau & America, Milwaukee Art Museum, Milwaukee, Wisconsin. [Scroll down for titles of the first four works displayed. Click on "Open Interactive Map" for images of all the works in the exhibition, and on each image for its title and provenance.] Closes May 12.
See Further Reading and Viewing below.

CURRENT NEWS - Archives
Further Reading and Viewing - L.T.
* "Bouguereau's Legacy," Richard Lack, Aristos, September 1982.
* "William A. Bouguereau: The Academic Tradition Personified," Rehs Galleries, New York.
* Exhibition review, ArtDaily.org, March 7, 2019.
* The Athenaeum: 450 paintings / biography (note fourth "contributor" to biography and second external link)
* Wikipedia. Illustrated bio.
---
Among Bouguereau's Most Notable Paintings - L.T.
+ Equality before Death [more] [about], 1848, Orsay Museum, Paris
+ Maternal Admiration (large version) [more], 1869
+ Young Mother Gazing at Her Child [more], 1871
+ Homer and His Guide [more] [about], c. 1874, Milwaukee [Wisconsin] Art Museum
+ A Soul Brought to Heaven [more] [about / to translate, copy and paste text into Google Translate], 1878, Museum of Art and Archaeology of Périgord, Périgueux, France
+ Compassion! [more] [about], 1897, Orsay Museum
+ Irène [more], 1897
---
FORTHCOMING THIS SPRING
* "Richard F. Lack: A Compendium---Select Links to Online References" (illus.) - Includes a review of his Catalogue Raisonné (2016). (Lack coined the term "Classical Realism" in painting.)

* "Borstlap's Gauntlet: Challenging the Musical Avant-Garde," a review of The Classical Revolution, by musicologist Frank Cooper

* Andrew Wyeth issue, featuring "Andrew Wyeth's Black Models: 'Close Friends' or 'Oppressed' Neighbors?" by Louis Torres; and "Commemorating Andrew Wyeth (1917-2009)," a review of two centenary exhibitions by Michelle Marder Kamhi
---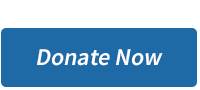 Aristos and related projects are supported by the Aristos Foundation, a 501(c)(3) nonprofit organization. We depend on tax-deductible contributions from individuals like you to continue championing traditional contemporary arts and combating the avant-garde. Please make a donation, however modest, via PayPal (use your credit card or PayPal account).
---
ALSO OF INTEREST
---
Aristos (1982-1997)
About, sample articles, reviews, back issues. . .
---
What Art Is: The Esthetic Theory of Ayn Rand, by L.T. & M.M.K.(Open Court, 2000). Chapter Summaries, Reviews/Responses. . .
The Definition of Art (Ch. 6)
+Amazon.com
+Find Book in Libraries (Worldwide)

---
What Art Is Online (2000-2003)
Supplement to What Art Is--articles and excerpts
---
Who Says That's Art?
A Commonsense View of the Visual Arts, by M.M.K. (Pro Arte Books, 2014). Contents, Introduction, Reviews, Image links
"Forceful and persuasive."--Kirkus Reviews

+Amazon.com (Paperback/Kindle)


---
After the Avant-Gardes: Reflections
on the Future of the Fine Arts (Open Court, 2016).
Includes essays by the Aristos editors:

* "The Interminable Monopoly of the Avant-Garde" - Louis Torres

* "Mimesis versus the Avant-Garde: Art and Cognition" [based on "Art and Cognition"] - Michelle Marder Kamhi

---
*The Aristos Awards
* Readings on Art Education
* WebCommentary
---
* Terence Rattigan (1911-1977), British playwright
* Jack Schaefer (1907-1991), author of Shane
---
ARISTOS SPONSORS
---
Become an Aristos Sponsor! Connect with our discerning worldwide readership.
* Stephen Gjertson Galleries
Paintings and essays by a pioneering Classical Realist artist, plus books, prints, and much to delight the eye and mind.
* Farr Publications
Music study materials for string teachers and students by cellist and master teacher Faith Farr. Worksheets and integrated theory, performing, and rhythm assignments.
* Achilles International
An inspiring organization founded in 1983, dedicated to enabling people with disabilities to participate in long-distance-running events.
---