---
An Online Review of the Arts
---
UPDATES

---
Receive occasional e-mail updates regarding Aristos publication and other news.
---
FACEBOOK

---

Read exclusive Aristos-related content on art, music, and ideas.
---
SHOP ONLINE!
---
Shopping at 1,700+ brand-name stores benefits Aristos.
---
SUPPORT ARISTOS!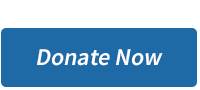 Please make a donation, however modest, via PayPal (using credit card or PayPal account).
---
Aristos is published by The Aristos Foundation, a 501(c)(3) nonprofit organization.
Copyright © 1982-2018
---
* "Reading Aristos has given me much pleasure and instruction."
* "At last I have read What Art Is from end to end. . . . You have done a splendid piece of work." - Jacques Barzun (1907-2012)
---
May 2018
Reflections on Andrew Wyeth (1917-2009)
FORTHCOMING
---
CURRENT NEWS

2/13: Eye on Nature: Andrew Wyeth and John Ruskin, Delaware Art Museum, Wilmington. Previews: Art History News / ArtfixDaily. Art critic, watercolorist John Ruskin (1819-1900) [illus. bio / works (6)]. March 10-May 27.

2/13: Winslow Homer and the Camera: Photography and the Art of Painting, Bowdoin College Museum of Art [exhibit info.], Brunswick, Maine, June 23, 2018 - October 28, 2018 // Brandywine River Museum of Art [detailed exhibit info.], Chadds Ford, Penn., November 17, 2018 - February 17, 2019. [Note: As we understand it, Homer (1836-1910) did not copy, or base paintings on, photographs. Such work would not be art.]

2/13: Fifty Years Later: The Portrayal of the Negro in American Painting. A superb online recreation of this important 1964 Bowdoin College Museum of Art exhibition. See esp. the "Gallery" and "Artist Index" for paintings by Winslow Homer and Thomas Eakins (both of whom influenced Andrew Wyeth) and one by Wyeth, whose great "black paintings" will be discussed in the forthcoming Wyeth issue.

CURRENT NEWS - Archives

Winslow Homer / Andrew Wyeth
Adirondack Lake, by Winslow Homer (American, 1836-1910). Watercolor over graphite pencil on paper, 14 x 20 in. (35.6 x 50.8 cm), Museum of Fine Arts, Boston.

As noted in "Andrew Wyeth Picks 20 Great American Watercolorists" (Maria Woodie, Artist Daily weblog, July 12, 2017), Winslow Homer--whose watercolors Wyeth first saw in his studio in Maine--was an early source of inspiration for him. The largest collection of Wyeth's watercolors is that of the Greenville County Museum of Art in Greenville, South Carolina.

Superb images of 563 of Homer's paintings in various media, sorted by year completed, are on The Athenaeum website. See watercolors (scroll down). The section on oil paintings begins on page 4 (scroll down).
[Art is best viewed in Firefox or Chrome, which center images on a dark background.]
---
FORTHCOMING - 2018
Richard F. Lack: A Compendium: Select Links to Online Sources - Louis Torres. On the life and work of this pioneering painter-teacher, who coined the term "Classical Realism."
---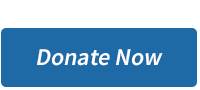 Aristos and related projects are supported by the Aristos Foundation, a 501(c)(3) nonprofit organization. We depend on tax-deductible contributions from individuals like you to continue championing traditional contemporary arts and combating the avant-garde. Please make a donation, however modest, via PayPal (use your credit card or PayPal account).
---
ALSO OF INTEREST
---
Aristos (1982-1997)
About, sample articles, reviews, back issues. . .
---
What Art Is: The Esthetic Theory of Ayn Rand (Open Court, 2000). Chapter Summaries, Reviews/Responses. . .
The Definition of Art (Ch. 6)
+Amazon.com
+Find Book in Libraries (Worldwide)

---
What Art Is Online (2000-2003)
Supplement to What Art Is--articles and excerpts
---
Who Says That's Art?
A Commonsense View of the Visual Arts (Pro Arte Books, 2014). Contents, Introduction, Reviews, Image links
"Forceful and persuasive."--Kirkus Reviews

+Amazon.com (Paperback/Kindle)


---
After the Avant-Gardes: Reflections
on the Future of the Fine Arts (Open Court, 2016).
Includes essays by the Aristos editors:

* "The Interminable Monopoly of the Avant-Garde" - Louis Torres

* "Mimesis versus the Avant-Garde: Art and Cognition" [based on "Art and Cognition"] - Michelle Marder Kamhi

---
The Aristos Awards
Readings on Art Education
WebCommentary
---
Terence Rattigan (1911-1977), British playwright
Jack Schaefer (1907-1991), author of Shane
---
ARISTOS SPONSORS
---
Become an Aristos Sponsor! Connect with our discerning worldwide readership.
* Stephen Gjertson Galleries
Paintings and essays by a pioneering Classical Realist artist, plus books, prints, and much more to delight the eye and mind.
* Farr Publications
Music study materials for string teachers and students by cellist and master teacher Faith Farr. Worksheets and integrated theory, performing, and rhythm assignments.
* Achilles International
An inspiring organization founded in 1983, dedicated to enabling people with disabilities to participate in long-distance-running events.
---