---
An Online Review of the Arts
---
UPDATES

---
Receive occasional e-mail updates regarding Aristos publication and other news.
---
FACEBOOK

---
Read exclusive Aristos-related content on art, music, and ideas.
---
SHOP ONLINE!
---
Shopping at 1,700+ brand-name stores benefits Aristos.
---
SUPPORT ARISTOS!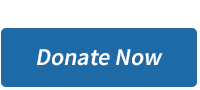 Please make a donation, however modest, via PayPal (using credit card or PayPal account).
---
Aristos is published by The Aristos Foundation, a 501(c)(3) nonprofit organization.
Copyright © 1982-2017
---
* "Reading Aristos has given me much pleasure and instruction."
* "At last I have read What Art Is from end to end. . . . You have done a splendid piece of work." - Jacques Barzun (1907-2012)
---
August 2017
---
CURRENT NEWS - August / September

9/1: Wyeth Dynasty, Greenville County Museum of Art, Greenville, S.C. We recently visited and will review this outstanding Andrew Wyeth centennial show (watercolors, as well as temperas and drawings) in a future issue. Closes September 10. Wyeth judged GCMA's holdings "the very best collection of my watercolors in any public museum in this country." Select works by him are always on view, making the museum a worthwhile year-round stop.

9/1: Victoria Wyeth: My Andy, GCMA, Greenville, S.C. Intimate photographs and reminiscences of Andrew Wyeth (1927-2009) by his only grandchild, who often lectures on his work. Closes October 22.

8/14: Visions of Land and Sea, 2017, Susan Powell Fine Art, Madison, Conn. 90 paintings. Closes September 9.

8/14: The Pursuit of Immortality: Masterpieces from the Scher Collection of Portrait Medals [more], Frick Collection, NYC. DO NOT MISS. Images. Review. Closes September 10.

4/20: Andrew Wyeth: In Retrospect, Brandywine River Museum of Art, Chadds Ford, Penn. Includes more than 100 works. MUST-SEE FOR WYETH ADMIRERS. Closes September 17.

8/14: World War I and the Visual Arts, Metropolitan Museum of Art. 137 works. Highlights: John Singer Sargent [3 drawings, 2 watercolors] and Käthe Kollwitz [2 prints, including Killed in Action (1920)]. Closes January 7, 2018.

CURRENT NEWS - Archives

Painting Norway
Summer Day, by Hans Dahl (Norwegian, 1849-1937). Date and dimensions unknown, private collection. The Athenaeum: 93 paintings, sorted by year completed in ascending order (some attributed to Dahl were actually made by his son, Hans Andreas Dahl [1881-1919], whose work was virtually indistinguishable from his own; whenever possible, note the signature).
Art is best viewed in Firefox or Chrome, which center images on a dark background.
---
Contents
NOTES & COMMENTS
G. Washington portrait medals // An ivory gazelle // Disappointing Dunkirk film // Artworld icon Robert Rauschenberg Misconstrued // and more . . .
ARTICLES & REVIEWS
Art Education or Miseducation? From Koons to Herring - Michelle Marder Kamhi
IN BRIEF: George Anthony Morton: An Artist against All Odds - Louis Torres

EXHIBITION: The Art of Henry James: Kinship between Literature and Visual Art - Michelle Marder Kamhi
---
BEST OF THE PRINT ARISTOS
Revaluing the Liberal Arts," (Aristos, June 1994).With study of the liberal arts under increasing attack in academia (see "The Liberal Arts at War), it is worth recalling this brief article by us on the subject.
WORTH READING
"Frank Capra's America and Ours," by John Marini, Imprimis, March 2015. On the legendary director of such classic films as Mr. Deeds Goes to Town (1936), Mr. Smith Goes to Washington (1939), and Meet John Doe (1941).
---
FORTHCOMING, NEXT ISSUE
Richard F. Lack: A Compendium: Select Links to Online Sources - Louis Torres. On the life and work of this pioneering painter-teacher, who coined the term "Classical Realism."
---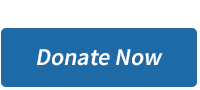 Aristos and related projects are supported by the Aristos Foundation, a 501(c)(3) nonprofit organization. We depend on tax-deductible contributions from individuals like you to continue championing traditional contemporary arts and combating the avant-garde. Please make a donation, however modest, via PayPal (use your credit card or PayPal account).
---
ALSO OF INTEREST
---
Aristos (1982-1997)
About, sample articles, reviews, back issues. . .
---
What Art Is: The Esthetic Theory of Ayn Rand (Open Court, 2000). Chapter Summaries, Reviews/Responses. . .
The Definition of Art (Ch. 6)
+Amazon.com
+Find Book in Libraries (Worldwide)

---
What Art Is Online (2000-2003)
Supplement to What Art Is--articles and excerpts
---
Who Says That's Art?
A Commonsense View of the Visual Arts (Pro Arte Books, 2014). Contents, Introduction, Reviews, Image links
"Forceful and persuasive."--Kirkus Reviews

+Amazon.com (Paperback/Kindle)


---
After the Avant-Gardes: Reflections
on the Future of the Fine Arts (Open Court, 2016).
Includes essays by the Aristos editors:

* "The Interminable Monopoly of the Avant-Garde" - Louis Torres

* "Mimesis versus the Avant-Garde: Art and Cognition" [based on "Art and Cognition"] - Michelle Marder Kamhi

---
The Aristos Awards
Readings on Art Education
WebCommentary
---
Terence Rattigan (1911-1977), British playwright
Jack Schaefer (1907-1991), author of Shane
---
ARISTOS SPONSORS
---
Become an Aristos Sponsor! Connect with our discerning worldwide readership.
* Farr Publications
Music study materials for string teachers and students by cellist and master teacher Faith Farr. Worksheets and integrated theory, performing, and rhythm assignments.
* Achilles International
An inspiring organization founded in 1983, dedicated to enabling people with disabilities to participate in long-distance-running events.
---