---
An Online Review of the Arts
---
UPDATES

---
Receive occasional e-mail updates regarding Aristos publication and other news.
---
FACEBOOK

---
Read exclusive Aristos-related content on art, music, and ideas.
---
SHOP ONLINE!
---
Shopping at 1,700+ brand-name stores benefits Aristos.
---
SUPPORT ARISTOS!
---
See PayPal link at "Donate Now" in left column.
---
Aristos is published by The Aristos Foundation, a 501(c)(3) nonprofit organization.
Copyright © 1982-2017
---
* "Reading Aristos has given me much pleasure and instruction."
* "At last I have read What Art Is from end to end. . . . You have done a splendid piece of work." - Jacques Barzun (1907-2012)
---
April 2017
---
CURRENT NEWS - April

4/20: American Watercolor in the Age of Homer and Sargent, Philadelphia Museum of Art. Closes May 14.

4/20: Self-Portrait, Eleventh Street Arts, Long Island City, N.Y. [see Notes & Comments]. Works by leading Classical Realists. Closes June 20.

4/20: A World of Emotions: Ancient Greece, 700 BC - 200 AD. Onassis Cultural Center, New York. Closes June 24.

4/20: Botticelli and the Search for the Divine [24 paintings]. [Bio / Works (141)], Museum of Fine Arts, Boston [see Notes & Comments]. Closes July 9. RARE OPPORTUNITY TO SEE THIS RENAISSANCE MASTER.

4/20: Andrew Wyeth: In Retrospect, Brandywine River Museum of Art, Chadds Ford, Penn., June 24 - September 17, 2017. The exhibition will include more than 100 works. MUST-SEE FOR WYETH ADMIRERS.

2/19: Turner's Modern and Ancient Ports: Passages through Time, Frick Collection. (Bio.) [Turner in Aristos.] Closes May 14.

CURRENT NEWS - Archives

Bird in Flight
The Swamp [enlarged], 1885, Konstantin Kryzhitsky (Ukrainian-born Russian, 1858-1911). Oil on canvas. Nikolaev Art Museum [scroll down] [more ], Ukraine. Weblog post (with images of some two dozen paintings), including a touching reference to Kryzhitsky's tragic death by suicide. The Athenaeum: 65 works, sorted by year completed, in ascending order.
Art is best viewed in Firefox or Chrome, which center images on dark background.
---
Contents
NOTES & COMMENTS
Kamhi's Who Says That's Art? recommended by art educators // Da Vinci Initiative promotes classic art skills in K-12 education // Epoch Times's favorable coverage of Classical Realist art // Sculptor Camille Claudel emerges from Rodin's shadow // Botticelli and contemporary self-portrait exhibitions (see CURRENT NEWS) // And more. . . .
ARTICLES
A Cognitive Theory that Challenges Institutional Definitions of Art - Michelle Marder Kamhi and Emmanuel Antwi
Why Discarding the Concept of "Fine Art" Has Been a Grave Error - M. M. Kamhi
* Response to British Journal of Aesthetics
* Response to Journal of Aesthetics and Art Criticism
LETTERS
About our note on Julian Onderdonk (1882-1922), American Impressionist painter - Dan Karlan
---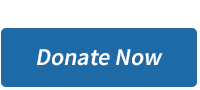 Aristos and related projects are supported by the Aristos Foundation, a 501(c)(3) nonprofit organization. We depend on tax-deductible contributions from individuals like you to continue championing traditional contemporary arts and combating the avant-garde. Please make a donation, however modest, via PayPal (use your credit card or your PayPal account).
---
ALSO OF INTEREST
---
Aristos (1982-1997)
About, sample articles, reviews, back issues. . .
---
What Art Is: The Esthetic Theory of Ayn Rand (Open Court, 2000). Chapter Summaries, Reviews/Responses. . .
The Definition of Art (Ch. 6)
+Amazon.com
+Find Book in Libraries (Worldwide)

---
What Art Is Online (2000-2003)
Supplement to What Art Is--articles and excerpts
---
Who Says That's Art?
A Commonsense View of the Visual Arts (Pro Arte Books, 2014). Contents, Introduction, Reviews, Image links
"Forceful and persuasive."--Kirkus Reviews

+Amazon.com (Paperback/Kindle)


---
After the Avant-Gardes: Reflections
on the Future of the Fine Arts (Open Court, 2016).
Includes essays by the Aristos editors:

* "The Interminable Monopoly of the Avant-Garde" - Louis Torres

* "Mimesis versus the Avant-Garde: Art and Cognition" [based on "Art and Cognition"] - Michelle Marder Kamhi

---
The Aristos Awards
Readings on Art Education
WebCommentary
---
Terence Rattigan (1911-1977), British playwright
Jack Schaefer (1907-1991), author of Shane
---
ARISTOS SPONSORS
---
Become an Aristos Sponsor! Connect with our discerning worldwide readership.
* Ann Long Fine Art
A leading gallery representing twenty-four of the best contemporary classically trained realist painters and sculptors. Thumbnail images, bios and notices of shows.
* Farr Publications
Music study materials for string teachers and students by cellist and master teacher Faith Farr. Worksheets and integrated theory, performing, and rhythm assignments.
* Stephen Gjertson
The paintings, essays, and biography of a leading Classical Realist, whose work ranges from portraits and genre paintings to still lifes and landscapes. Books/Prints.
* Achilles International
An inspiring organization founded in 1983, dedicated to enabling people with disabilities to participate in long-distance-running events. Book: Go Achilles!
---