---
An Online Review of the Arts
---
UPDATES

---
Receive occasional e-mail updates regarding Aristos publication and other news.
---
FACEBOOK

---
Read exclusive Aristos-related content on art, music, and ideas.
---
SHOP ONLINE!
---
Shopping at 1,600+ brand-name stores (including Amazon.com) benefits Aristos.
Your purchase of books and other merchandise benefits Aristos.
---
SUPPORT ARISTOS!
---
It's easy to make a direct contribution to the Aristos Foundation.
---
Aristos is published by The Aristos Foundation, a 501(c)(3) nonprofit organization.
Copyright © 1982-2016
---
* "Reading Aristos has given me much pleasure and instruction."
* "At last I have read What Art Is from end to end. . . . You have done a splendid piece of work." - Jacques Barzun (1907-2012)
---
December 2015
---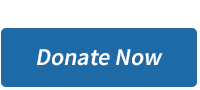 We depend on contributions from individuals like you to continue championing traditional contemporary arts while combating the avant-garde. Please make a donation, however modest, to the nonprofit Aristos Foundation (via PayPal or by check) now!
---
Moonlight Sleigh Ride
Sleigh Ride, c. 1890, Winslow Homer (American, 1836-1910). Oil on canvas, 14.1 x 20.1 in. (35.7 x 51 cm.), Clark Art Institute, Williamstown, Mass. Acquired by Sterling and Francine Clark, 1944. According to the Clark, "This small, unsigned canvas remained in Homer's studio until his death and was perhaps never intended to be exhibited in public" [emphasis ours; more]. Winslow Homer: Bio / Paintings (540!)
---
NOTES & COMMENTS
Oliver Sacks, R.I.P. // James Gardner on painter Thomas Hart Benton // Essays by Aristos co-editors in new book // Blood and gore in new film of MacBeth // On P.D.Q., "the last and least offspring" of J.S. Bach // and much more . . .
---
Wyeth Country: Past, Present, and Future - Michelle
Marder Kamhi
About a visit to Chadds Ford, Pa., home to three generations of Wyeths--with a caveat regarding avant-garde intrusions abetted by the related Brandywine River Museum of Art.
+ For Further Reading and Viewing - Louis Torres
EXHIBITION
John Singer Sargent: Previously Unplumbed Depths - M.M.K.
On Sargent: Portraits of Artists and Friends at the Met.
+ For Further Reading and Viewing - L.T.
IN BRIEF
On Catesby Leigh's Objections to the 9/11 Memorial -L.T.
Letter to First Things praising Leigh's assessment (see "Worth Reading" below), while noting a surprising omission.
IN BRIEF
The Classical Tradition, Alive and Well in Long Island City - The Editors
On a modest off-the-beaten track gallery, devoted to Classical Realist art.
---
WORTH READING
"A Memorial to Forget" by Catesby Leigh (First Things, November 2014). A provocative essay on the 9/11 Memorial by one of America's foremost architecture and art critics. See "In Brief" item above.
---
---
ALSO OF INTEREST
---
Aristos (1982-1997)
About, sample articles, reviews, back issues. . .
---
What Art Is: The Esthetic Theory of Ayn Rand (2000). Chapter Summaries, Reviews/Responses. . .
The Definition of Art (Ch. 6)
+Amazon.com
+Find Book in Libraries (Worldwide)

---
What Art Is Online (2000-2003)
Supplement to What Art Is -- articles and excerpts
---
Who Says That's Art?
A Commonsense View of the Visual Arts (2014). Contents, Introduction, Reviews, Image links
"Forceful and persuasive."--Kirkus Reviews

+Amazon.com (Paperback/Kindle)


---
After the Avant-Gardes: Reflections
on the Future of the Fine Arts (Open Court, 2016).
Includes essays by the Aristos editors:

* "The Interminable Monopoly of the Avant-Garde" - Louis Torres

* "Mimesis versus the Avant-Garde: Art and Cognition" - Michelle Marder Kamhi [based on "Art and Cognition"]
---
The Aristos Awards
Readings on Art Education
WebCommentary
---
Terence Rattigan (1911-1977), British playwright
Jack Schaefer (1907-1991), author of Shane
---
ARISTOS SPONSORS
---
Become an Aristos Sponsor! Connect with our discerning worldwide readership.
* Ann Long Fine Art
A leading gallery representing twenty-four of the best contemporary classically trained realist painters and sculptors. Thumbnail images, bios and notices of shows.
* Farr Publications
Music study materials for string teachers and students by cellist and master teacher Faith Farr. Worksheets and integrated theory, performing, and rhythm assignments.
* Stephen Gjertson
The paintings, essays, and biography of a leading Classical Realist, whose work ranges from portraits and genre paintings to still lifes and landscapes. Books/Prints.
* Achilles International
An inspiring organization founded in 1983, dedicated to enabling people with disabilities to participate in long-distance-running events. Book: Go Achilles!
---